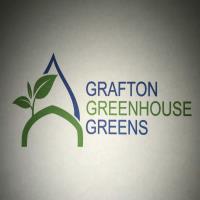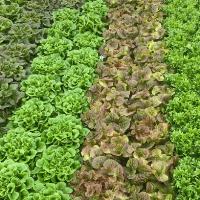 Grafton Greenhouse Greens
Contact: Dan and Karen Mullen
Address: 2124 Black Rock Road Waterville, NS, B0P1V0
Email Address: graftongreenhousegreens@gmail.com
Phone: 902-680-5360
About Us
Dan and Karen Mullen founded Grafton Greenhouse Greens late in 2017. We harvested our first product in March of 2018. We have one greenhouse which we heat in the winter months, enabling us to produce premium vegetable products year round. We produce many different types of specialty lettuces, and small quantities of other items like cilantro, basil, kale, swiss chard, watercress, beet greens, pac choi, and microgreens. We offer a 6 week CSA box program for those who prefer to pick up their greens every week at our greenhouse. Apart from attending the Wolfville Farmers Market on Saturday mornings, we also wholesale to restaurants, and other local farmers markets.
Now offering brown, free run eggs from our farm gate!
Practices
Our greens are produced using a soilless process called hydroponics. This process uses only 10-20 % of the water that would be used to produce the same product in field production, and we use well water tested regularly to confirm the absence of any bacteria, and we tightly control the ph and nutrient levels. This system severely lowers the risk of contamination by things like E-Coli and Listeria, compared to other field methods. We deal with the same types of pests and disease issues that conventional farming does, but our controlled environment greenhouse generally makes them less frequent and intense. We use Certified organic seed whenever it is available, and we use Integrated Pest Management practices (beneficial insects) to combat any insect pests that might find their way in, and when treating disease issues like mildews and funguses, we use only treatments approved for organic production.
We try to minimize waste, but find that plastic packaging still necessary to preserve the freshness and to extend the shelf life of our product. We are currently trying to source clamshell packaging for our microgreens that are compostable and derived from plant material.