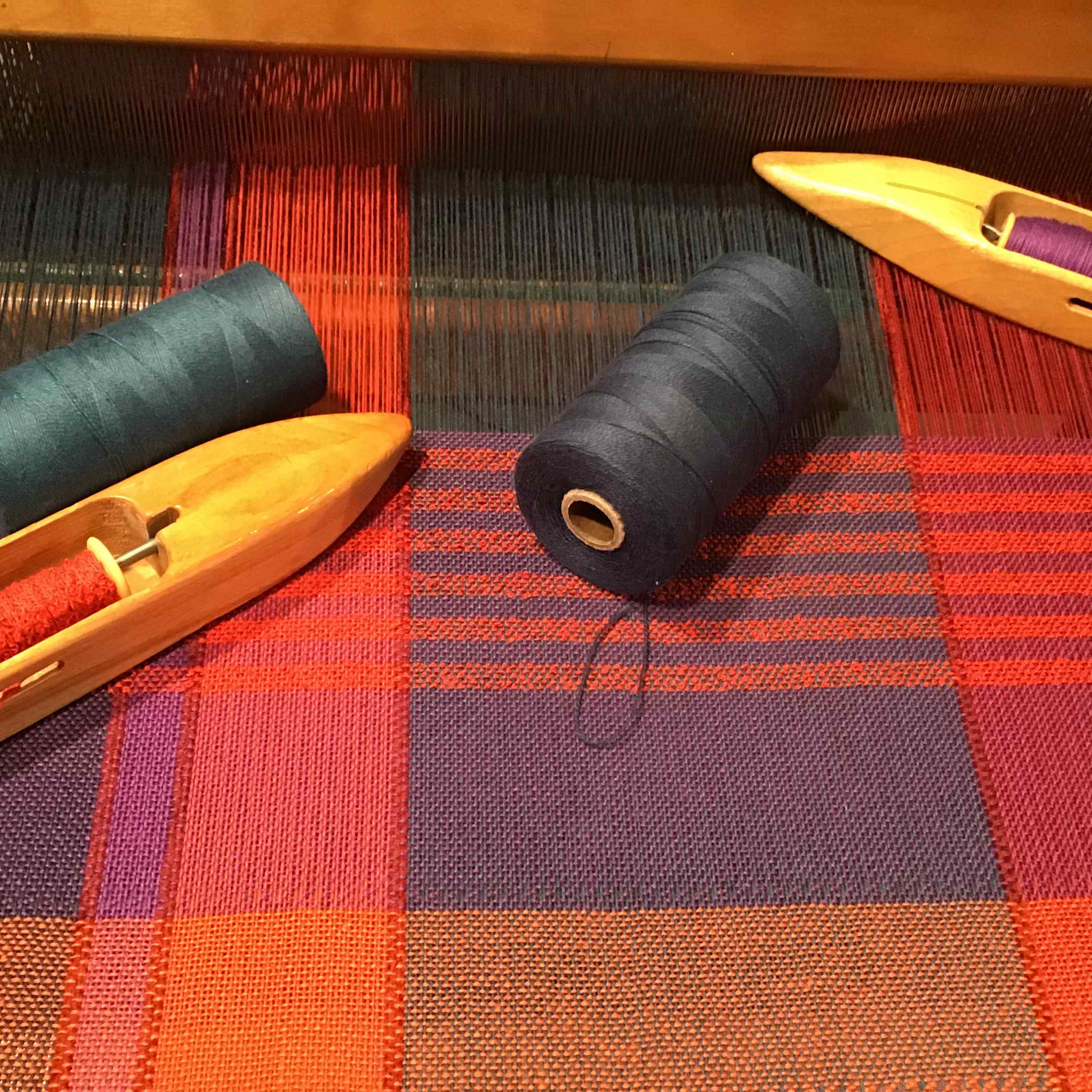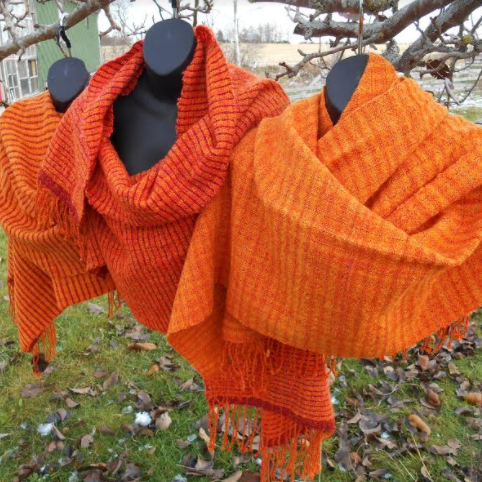 Wonderous Woolerie
Contact: Pia Skaarer Nielsen
City: Canning, NS,
Email Address: Piaweaver@gmail.com
Phone: 902-582-3971
About Us
A loom came to me in 1996 - I said..... I am not a weaver..... and it turned out I was wrong. Once seated on the bench by the loom, once the first shuttles had been thrown - there was no turning back.
Years have passed and inside we live in constant creative weaving upheaval - our home is my studio - my studio is our home. There are looms in many rooms and yarn + fibre in most rooms overall.
Outside the hens and rooster perambulate the farm and a few sheep with their cat occupy the barn and pasture. House Cat comes and goes, the dog sleeps and watches........ we function as one entity of observant eyes, hair, wool, feather and feet of various sizes and shapes. Endless daily joy and inspiration.
Since 1995 I have been part of Wolfville Farmers' Market as a vendor. Full time for the first 15 years and for the past 10 years or so I have been a once a month person. The market community is a reassuring and safe place for all to explore both purchasing and selling.
WFM had vignettes made up for many of the vendors 11 years ago.... and here is mine
Click here to view
Practices
I weave looking for colour and texture, strength, softness and hand in the final cloth. My woven pieces contain commercial yarns + at times handspun yarns from my sheep ladies. Ever exploring the best use of any yarn/fibre that crosses my path.
The woven pieces for daily use are many and varied in size, texture and colour. You may choose to call the piece you hold a bread cloth, a tea towel, a hand towel, a centre piece for your dinner table, or for your vanity, not to mention your picnic table during summer time meals.
Chosen yarns for each piece always vary but at any given time cotton, linen, hemp and perhaps even rayon will be used in the pieces. Each has its own unique expression of colour, texture and design as the yarns blend together side by side and layer by layer.
All every day use towels etc have been washed (cold) and dried (warm/hot) before they reach you and should neither run nor shrink when you throw them in the washer and drier.
The reviews I have from customers at this point is that the cloth pieces stand up to rigorous use, dries off plates, glasses and hands promptly and efficiently as well as valiantly guarding the bread dough as it rises in its bowl. Many people have gathered collections of pieces which for years are used and washed/dried over and over.
Please click link in drop down lists to see photo examples of all items listed.
Click here for more photos.