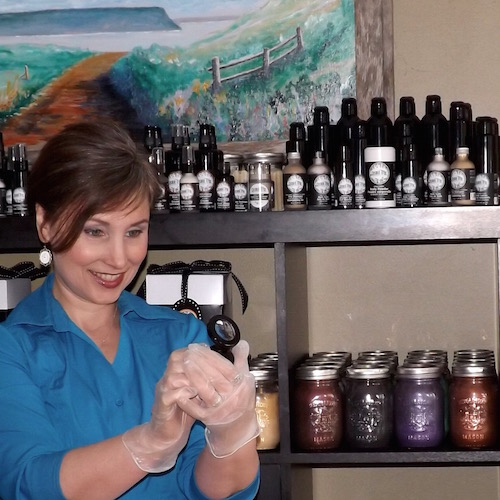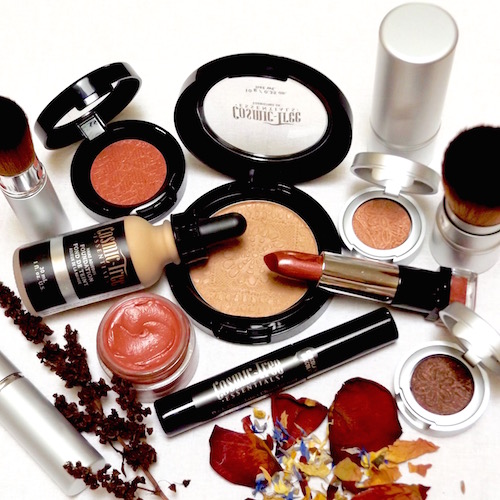 Cosmic Tree Essentials Ltd.
Contact: Beth Thompson
City: Wolfville, NS, B4P 2L8
Email Address: contact@cosmictree.ca
Phone: 902-542-3069
About Us
Founded by natural makeup artist Beth Thompson, Cosmic Tree Essentials offers fresh, natural, holistic cosmetics, artisan crafted in Nova Scotia's Annapolis Valley. Our colour cosmetic shades are inspired by the natural beauty of Maritime Canada and created with our own unique blends of cosmetic grade minerals. Our Elemental Coloration Lipsticks are a favourite for their chocolatey flavour; they're made with fair trade dark chocolate from Just Us! and artisan cast in a teardrop tip mold. Our skin care creations feature our own distillates of never-sprayed Annapolis Valley yarrow, honeysuckle, cucumber, mint, calendula, goldenrod, hawthorn, apple, Queen Anne's Lace, and roses from Mom's garden. Our Dryad's Orchard Shampoo and Conditioner are named after mythical tree spirits. They're made with the aromatic essence of crisp, juicy, sweet Annapolis Valley Novaspy apples grown in the orchards of Suprima Farms by third generation apple grower Richard Hennigar, and enriched with horsetail distillate, pro-vitamin B5 and quinoa protein. We're proud to be recognized by the Campaign for Safe Cosmetics as a Safe Cosmetics Champion Company. Everything we offer is cruelty-free and vegan.
Practices
Cosmic Tree Essentials grew out of Beth's search for a natural alternative to mass market cosmetics. "I'm sensitive to the irritants in many cosmetics, particularly formaldehyde donor preservatives. I'd had a bad reaction to a mascara during my university years and developed contact dermatitis on my hands that was aggravated each time I washed my hair with mainstream shampoos and conditioners. While I was living in Vancouver, in my twenties, a friend introduced me to essential oils. I began signing up for workshops to learn how to make potted lip glosses and cold creams. Those early blends of essential oils and other plant oils and butters felt good on my skin—I haven't had contact dermatitis since—and made me feel more grounded and connected to the earth. The vision for Cosmic Tree Essentials came into focus when I was visiting the Mayan ruins of Caracol in Belize. Our guide showed us a towering Ceiba tree and spoke about the significance of the Cosmic Tree for the Maya—a symbol of the interconnectedness of all life, rooted deep in the earth, its branches outstretched to cradle the heavens. I felt called to create natural cosmetics from botanicals—plant oils, butters, distillates, essential oils and extracts—to help others feel a sense of groundedness and connectedness to the earth through their personal care rituals."