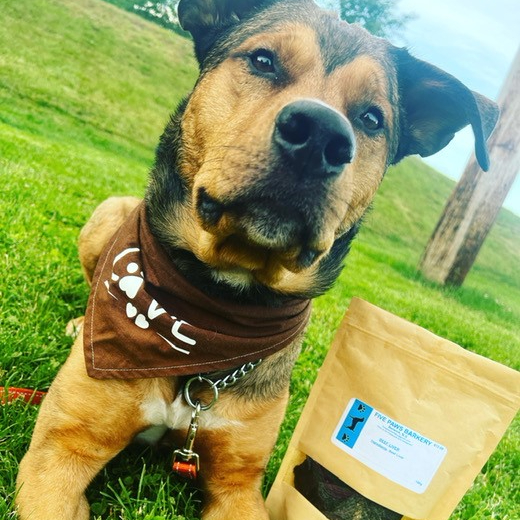 Five Paws Barkery
Contact: Melissa Bahri
City: Berwick, ,
Email Address: fivepawsbarkery@gmail.com
Phone: 902-305-1113
About Us
Five Paws Barkery creates fully dehydrated, limited ingredient dog treats.

We offer a wide range of dog treats for your fur babies. Our single ingredient dog treats only have one ingredient, we use locally sourced organs and fish from farmers that we slice and dehydrate. For our biscuits we source local ingredients, along with rolled oats. We bake the biscuits and then dehydrate them.

We strive to make quality products that we feed to our own dogs that they go crazy for. As a dog owner of 4 and one dog having severe allergies I have found it hard to find treats that he enjoys that have limited ingredients, we want to be able to provide your furry friends limited ingredient treats and you know what you are feeding them.