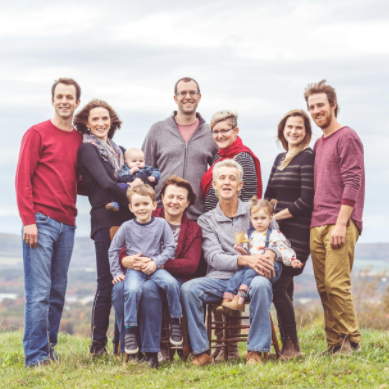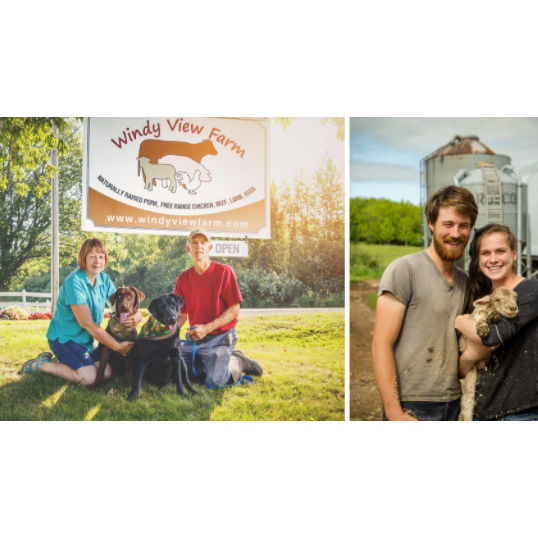 Windy View Farms
, ,
Email Address: wfm2go@wolfvillefarmersmarket.ca
About Us
Established in 1978, Windy View Farm was founded by Vance and Lorraine Morse. Originally a cattle and weaner pig operation, it has evolved into a sustainable farm committed to providing locally produced, free-range, high quality, and government inspected pork, beef, chicken, turkey, lamb, and eggs. None of our products include growth hormones, additives, or antibiotics.

Stretching over 100 acres, the farm overlooks the beautiful Annapolis Valley. We maintain a natural and happy environment for our animals, and we are proud that 100 per cent of our products sold have been raised by us. All items are frozen on the day they are cut, providing the optimal level of freshness.

Family is a fundamental part of our existence. Over the course of the farm's history, it has been a labour of love. Our three sons; Trevor, Peter, and Steven were raised in our family home and have been actively engaged in the evolution of our business. Today, our youngest son, Steven, works alongside Vance with hopes to continue the next generation of Windy View Farm.
Practices
Longsepll Point Farm is offering chicken products from Windy View Farms. Products being offered by Longspell and grown by Windy View Farms will be identified in the description of the product.