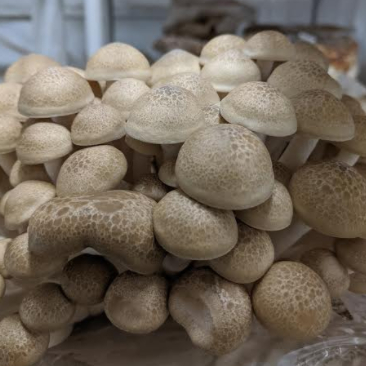 Klayhurst Farm
Address: 1008 Mill Road New Ross, NS, B0J2M0
Email Address: klayhurstfarm@gmail.com
Phone: 902-299-0064
About Us
Located in New Ross, Klayhurst Farm began 5 years ago growing produce and raising chickens. After some marketing challenges, the farm changed its objective to just chicken, eggs and gourmet mushrooms. Last year, a retrofitted tracker trailer was purchased for the sole purchase of growing gourmet mushrooms. The trailer enables the humidity, carbon dioxide and temperature to be monitored for optimum mushroom growth. The primary types of mushrooms grown are shiitake, various oysters and lion's mane. Often there will be other varieties like cinnamon caps, beech, reishi and in season morels(provided by Maritime Gourmet Mushroom).
We strive for freshness and quality customer service for our patrons.
Practices
All produce is grown and raised naturally without pesticides or chemicals.