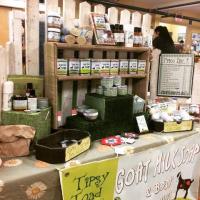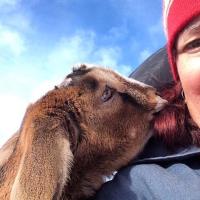 Tipsy Toad Soaps
Contact: Sue Earle and Troy Turple
Address: 579 Messenger Rd. Tremont, NS, B0P1R0
Email Address: sue@tipsytoadsoaps.com
Phone: 902-825-9057
About Us
Tipsy Toad Grove is a small mixed farm in Tremont, Nova Scotia. We produce no-spray veggies, meat, eggs, maple syrup and goat milk body products & soaps. We came to farming driven by ethical concerns for the animals and the land that produce these items, and everything we do reflects that. We also like food…a lot!

Our farm is home to a small market garden (from which we run a CSA Veggie Box program) and a variety of livestock that includes sheep, pigs, horses, poultry, and a herd of Miniature Nubian goats. We use the milk from our goats to create natural soaps and body products which we sell as Tipsy Toad Soaps. These products are formulated with chemical sensitivities in mind.

It's our goal to nourish you from the outside in and the inside out!
Practices
Spray-free growing, animals raised on pasture