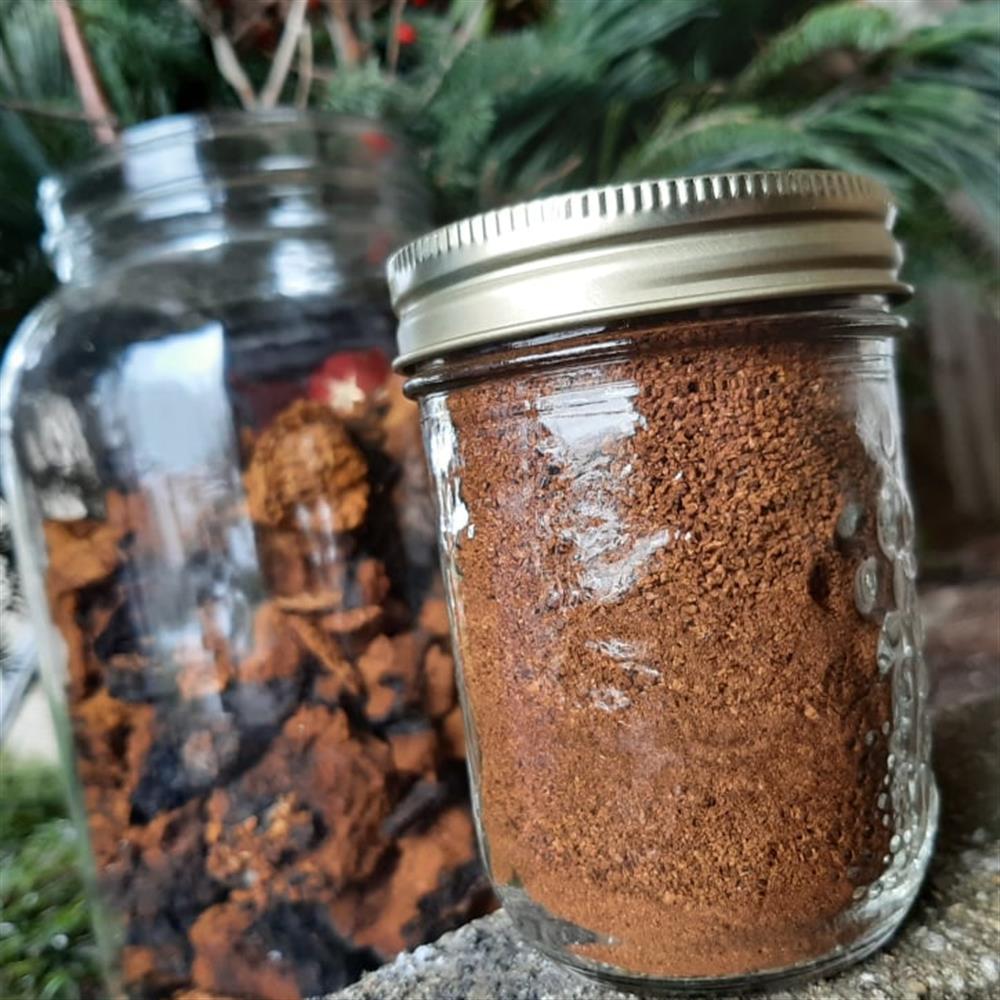 Chaga (Wild Harvested)
3 MIXES TO CHOOSE FROM: MOCHA CHAGA, SPICED CHAGA OR PLAIN!
This item is not presently for sale, please check back when ordering is open.
Chaga is a medicinal mushroom that is traditionally brewed in hot water like a tea. A great winter sidekick, packed with nutrients and minerals that supports the immune system and anti-inflammation.

The taste of chaga is earthy and slightly bitter. Add to coffee, teas, cocoa or soup broth for a nutrition boost!

Our chaga is sustainably harvested in the woodlands of NS and hand ground with a vintage grinder.

Chaga Offerings

>Mocha Root Blend comes with roasted dandelion root from our farm and organic cocoa nibs to create a caffeine free mocha flavor!

>Spiced Chaga Blend comes ground with cinnamon, nutmeg, and cloves for a chai- like, caffeine free tea!

>Cacao Chaga Blend comes ground with organic cacao nibs that makes a great addition to the kiddos hot cocoa!

>Sample Chaga Mix Pack comes with one plain ground chaga and two chaga blends!
You must be logged in to confirm your subscription
Login